Radiesse ( calcium hydroxyapatite) is a well known biostimulatory agent rather than a volumizing filler to improve skin quality and firmness in both face and body. is a biocompatible, biodegradable, and resorbable biostimulatory filler containing calcium hydroxyapatite (CaHA) microspheres that can stimulate the endogenous production of collagen. It is a unique product that provides both volume replacement and collagen biostimulation as a primary mechanism of action.
Initial augmentation is afforded by the presence of the carrier carboxymethylcellulose gel with the implant itself, but after approximately 9–12 months, the CaHA particles are degraded into calcium and phosphate and are eliminated through the renal system. The result is a long-lasting aesthetic improvement for 18 months with tight and elas- tic skin and increased skin thickness.
When used in hyperdiluted form (diluted to total volume of 3 to 4.5 ml from each 1.5 ml vial), Radiesse has a minimal or absent immediate volumizing effect due to carboxymethylcellulose gel dispersion, generating only long-term tissue remodeling by the CaHA microspheres and allowing its injection more superficially for dermal rejuvenation and the treatment of larger areas.
Radiesse is biocompatible and non – allergenic volumizing dermal filler manufactured by Merz Pharma, which is injected into the skin in order to relieve facial folds like wrinkle lines. It contains microspheres of calcium hydroxyapatite, which are suspended in water based gel. Radiesse is a great choice for correcting facial asymmetries and for facial contouring, softening the lines of the nasolabial folds,contouring of the jaw line, the cheeks and the chin. Radiesse is perfect for patients that are looking a fast way to re- contour different areas of their face. Besides its power to replace lost volume, it also stimulates the production of collagen, in order to promote a long lasting improvement.
Radiesse gel contains calcium hydroxylapatite, which is naturally found in teeth and bones. The results can last between 12 and 15 months. At the beginning, for the first few months, it works just like any other dermal filler, after a few months, the microspheres of this product encourage the development of your own natural collagen. The body harmlessly absorbs the microspheres, but the new collagen remains, and as a result it provides a long – lasting rejuvenating effect.
Which areas can we treat with HDR?
hyperdiluted CaHA for the face, neck, décolletage, buttocks, thighs, arm, abdomen, knee, and elbow. There are areas on the face that we should not use HDR including forehead, around the eyes and around the mouth as well as temple ( deep injection in the temple since we are not able to aspirate the syringe due to thickness of the material).
Mechanism of action: results come from a controlled inflammatory process that generates a predominantly fibroblastic reaction with replacement of the aqueous gel by a dense deposit of collagen type I and Elastin.
Some providers use even super dilute Radiesse ( 1:6) and notice increase in the production of type 1 collagen and elastin 7 months after injection and found that it improved neck and décolletage laxity after 2 sessions with a 4-month interval.
In some studies, there was increased volume of the soft tissue even after 2 1/2 years of injection and complete absorption of the Radiesse, showed by MRI.
Some research shows improvement of the thickness of the skin after 2 or more treatments with intervals of 4 weeks. We titrate the dilution based on the skin condition.
Needle or cannula: Depend on the depth of the insertion, we might choose needle or cannula. Cannula has the advantage of less trauma, less pain, less risk of vascular occlusion, less bruising and more precise placement of the product.
As the part of the aging process, some enzymes that are able to break down collagen and elastin become more active, and as the result of those activities, we lose collagen and elastin, droopiness, losing tightness of the ligaments and volume loss.
Radiesse produces progressive, natural, and discrete volume restoration, contouring, and skin tightening by increasing the level of type I collagen and Elastin.
Although CaHA use for neck and décolletage treatment is off-label, its ability to induce extracellular matrix remodeling after sub dermal injection may have a significant impact on reducing fine wrinkling, improving skin quality, and promoting local skin tightening. There is no enzyme to dissolve Radiesse. If you do not like the results, there is no way to reverse it. In cases that there is a clump of Radiesse in one area, we can inject normal saline to disperse it.
avoid the sun, tanning (ultraviolet)lights, sauna and intense facial treatments post procedurally. Massage area gently if palpable nodules become present.
Promote facial rest for one week by encouraging patients to limit talking, smiling and laughing. Swelling and numbness is common after the procedure. Swelling will usually resolve within 7-10 days but it may persist for several weeks. Numbness should resolve within 4-6 weeks.
The biggest risk associated with fillers, is allowing a provider that has no previous training and license do the procedure.
Radiesse must not be used if pregnant or breastfeeding.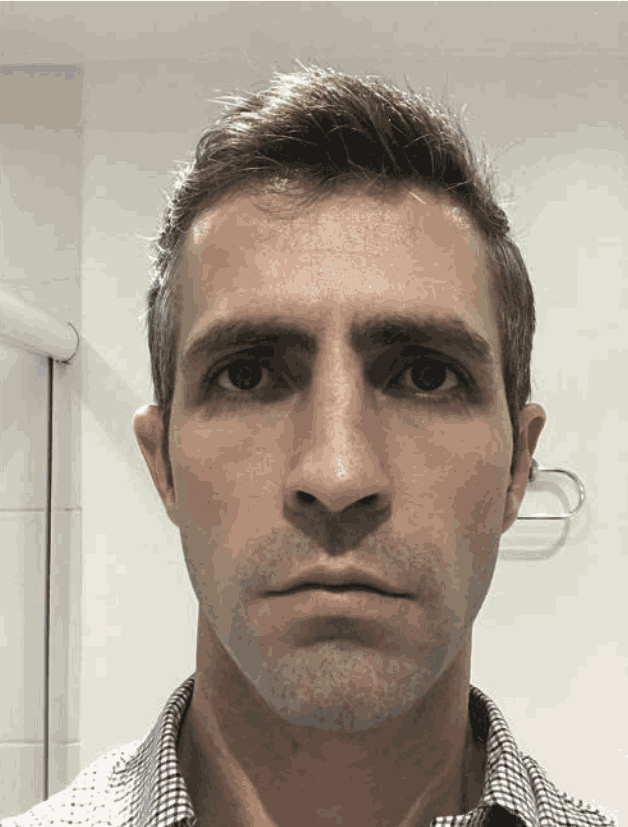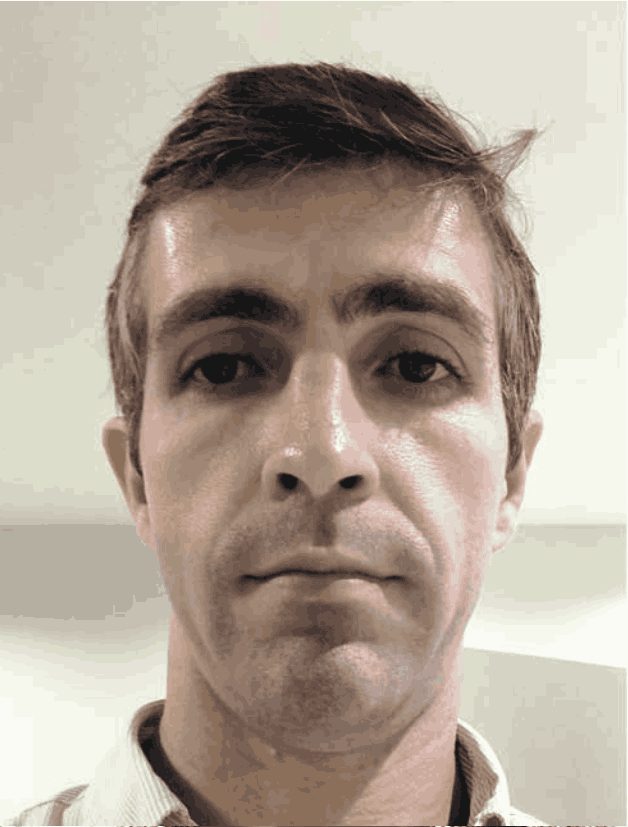 courtesy of prsglobalopen.com"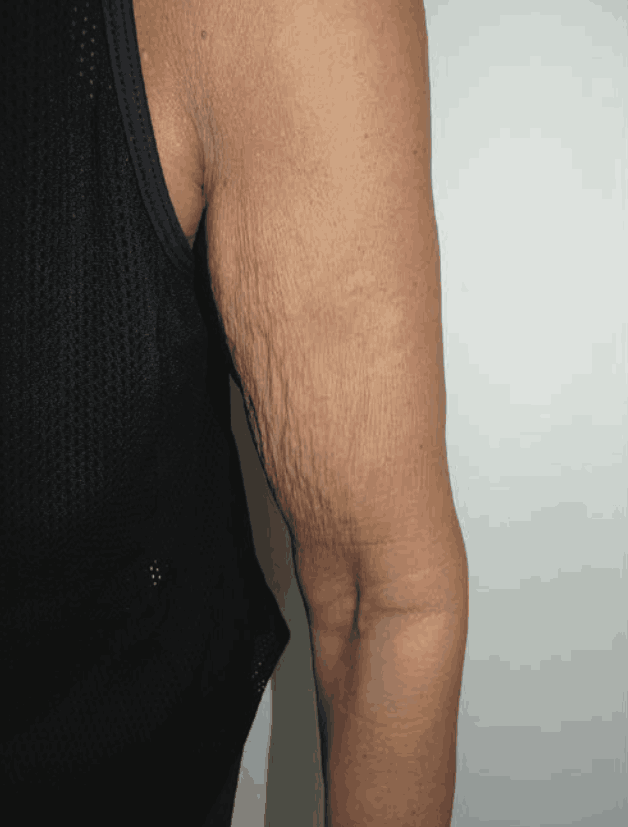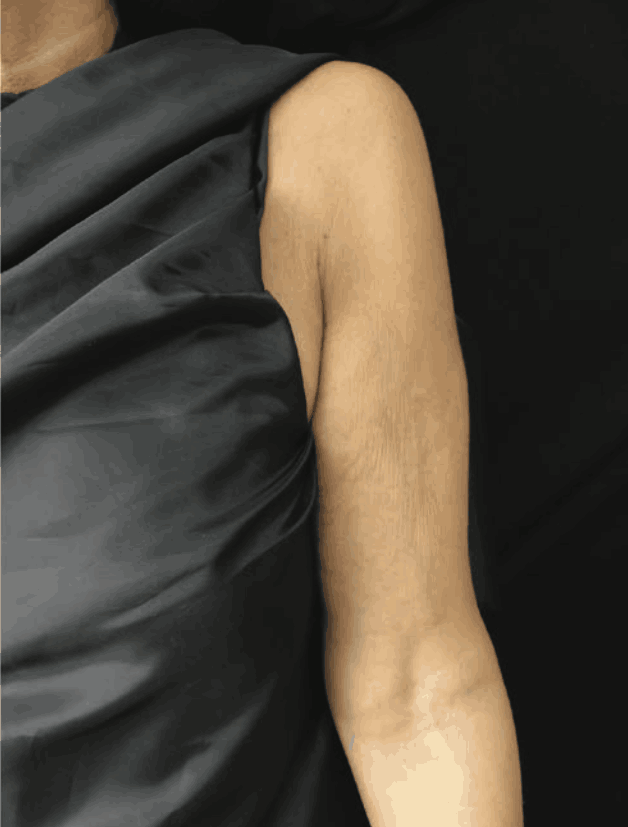 courtesy of prsglobalopen.com"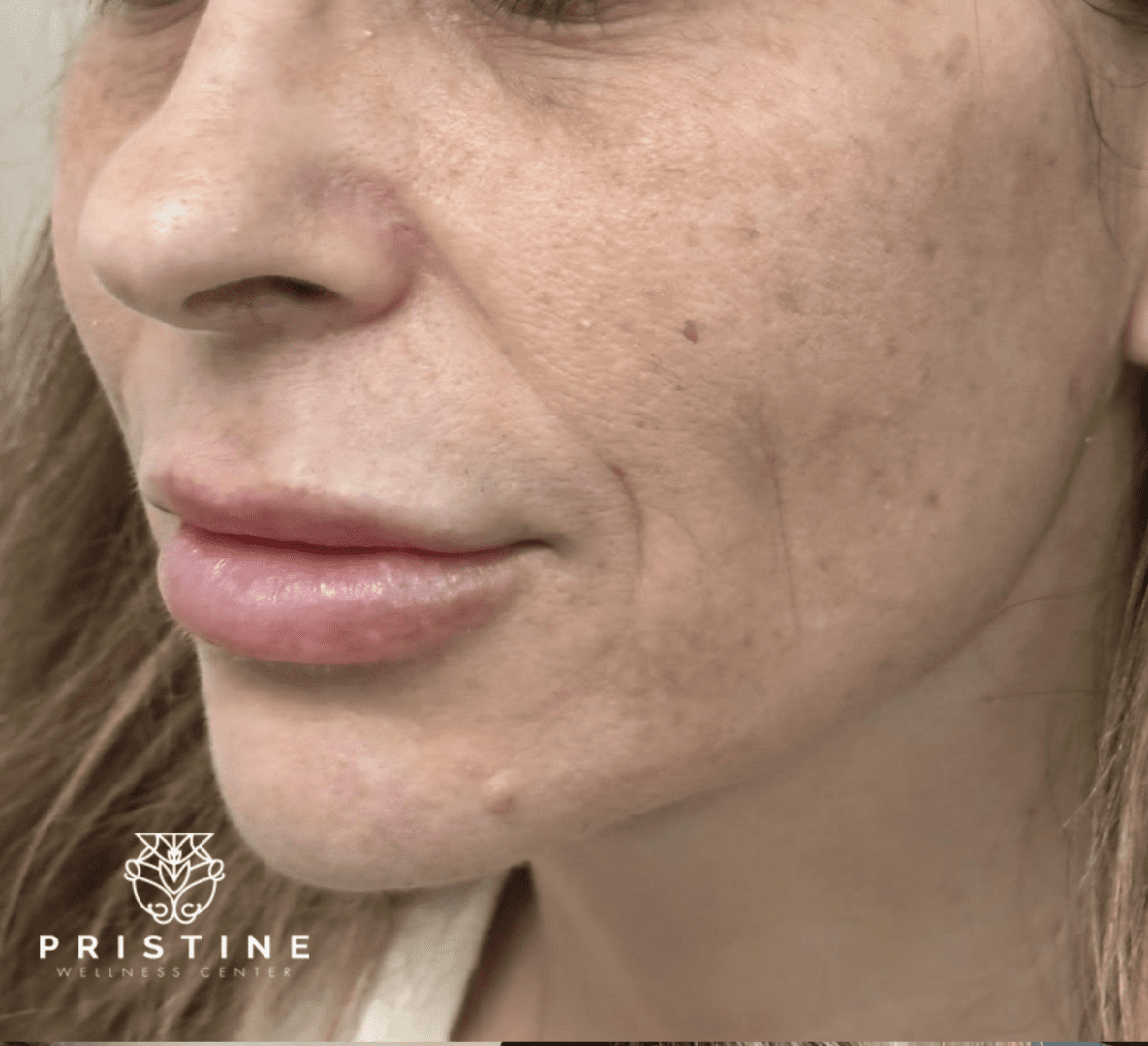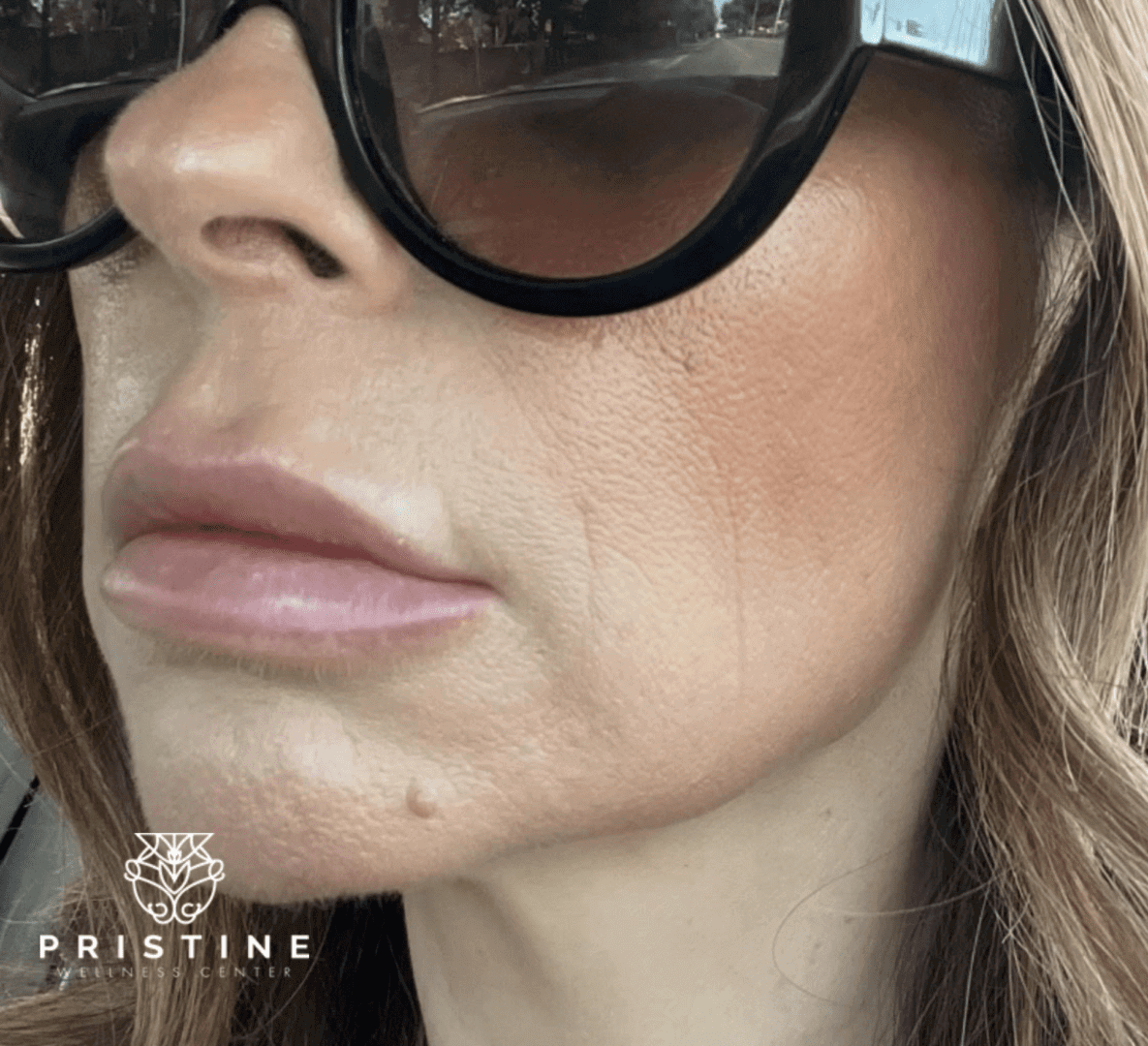 Procedure: Hyperdilute Radiesse in the lower face including marionette lines and nasolabial folds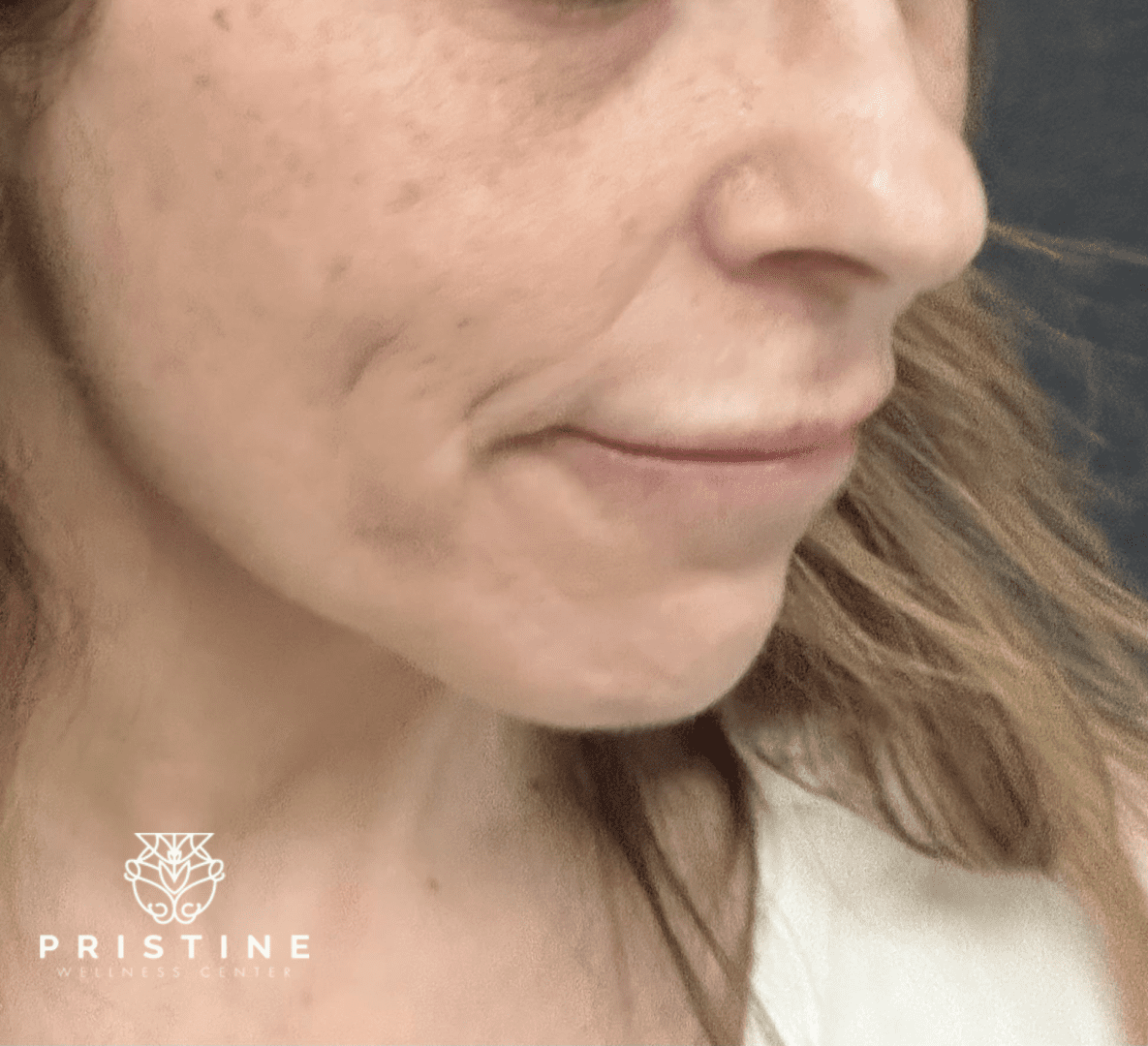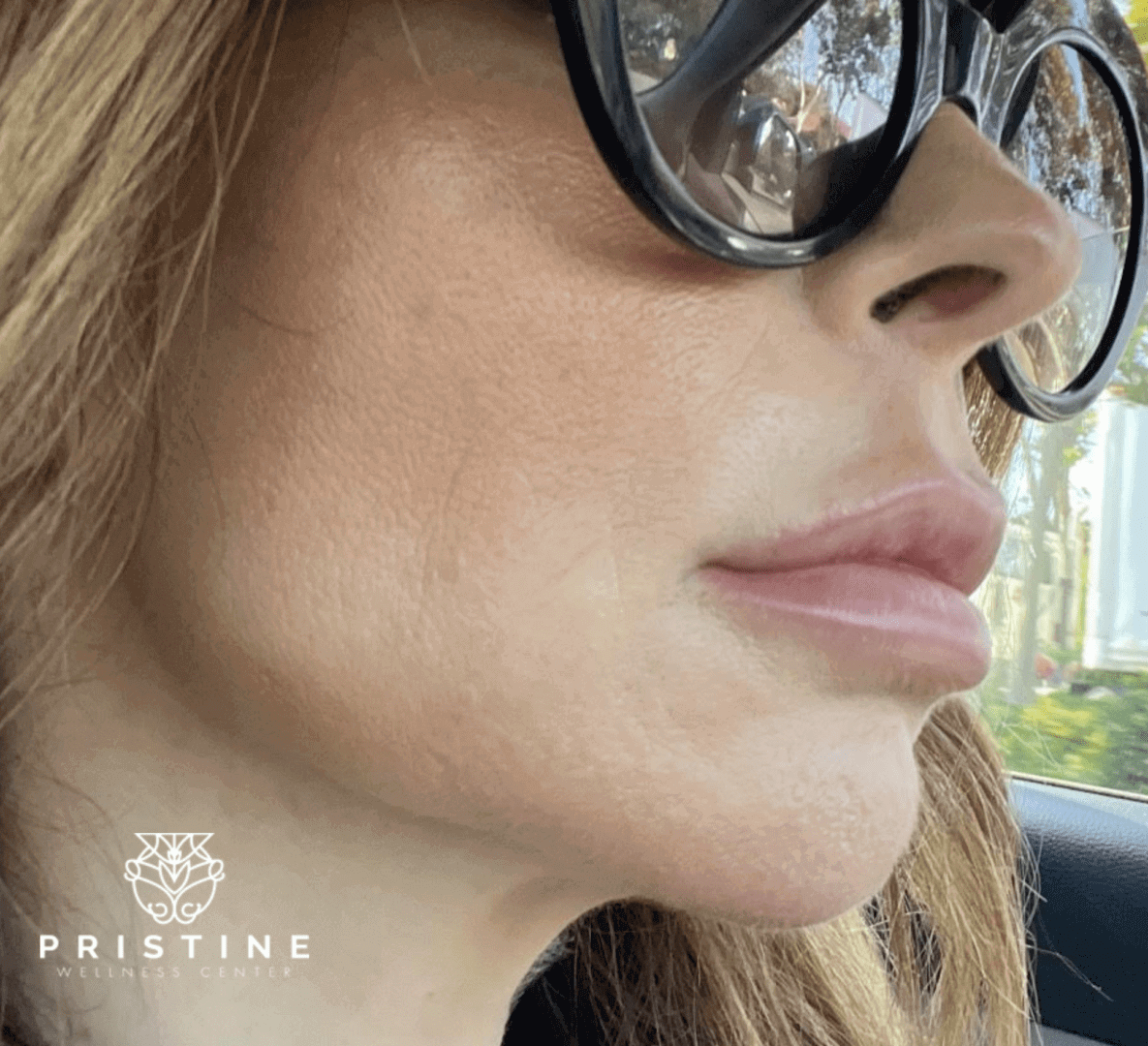 Procedure: Hyperdilute Radiesse in the lower face including marionette lines and nasolabial folds