PRP facial ( PRF) & EZ gel
Platelet Rich Fibrin (PRF) facial rejuvenation EZ gel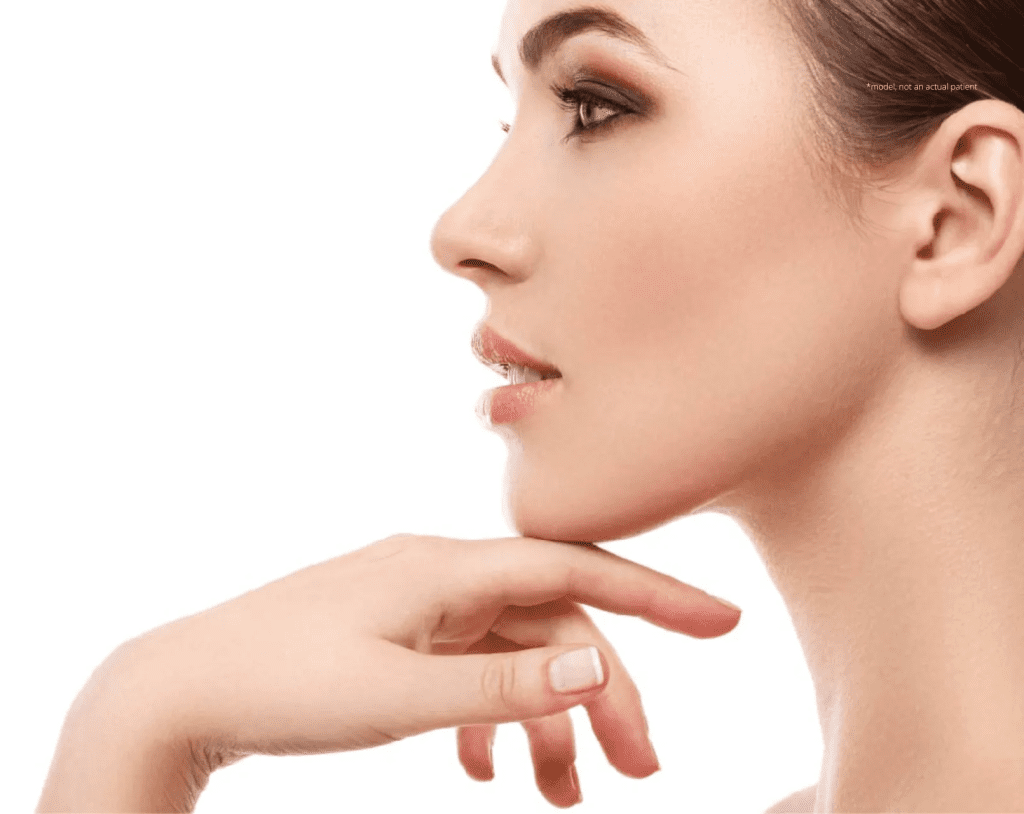 Microneedling with your own blood (Platelet Rich Fibrin - PRF)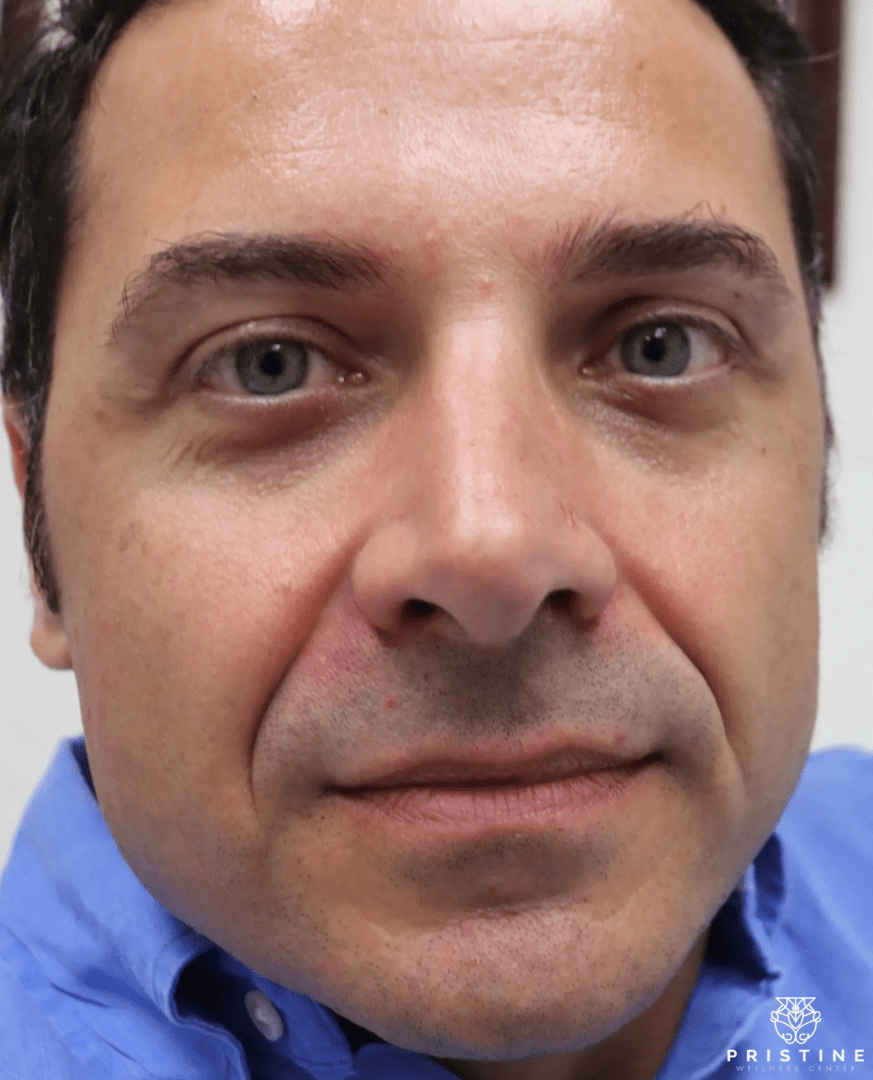 Dr. Izadi's actual patient, subject to copyrights.
This treatment involves the collection of your blood, using special kit from cosmofrance (EZ PRF), then your blood is spun down using a centrifuge to separate out the plasma and platelet portion with special centrifuge and dedicated angle of the tube during centrifuge The PRF portion of your blood is then used at the point of care to re-energize your cells into rejuvenating themselves. The product injected is 100% your own blood by-product (autologous).
Due to the natural variation in quality of Platelet rich plasma, results will vary between individuals. Each person has different amount and type of growth factors and cytokines… Although patients may see a change after the first treatment; they may require a series of multiple sessions to obtain the desired outcome.
PRP/PRF is not FDA approved for the purpose of hair restoration or facial rejuvenation and its use for the purpose of restoration and rejuvenation is off-label.
You will likely experience mild to moderate swelling of the treated area, this will last for about 12-24 hours; ice or cold compresses can be applied to reduce swelling if required. You may notice a tingling sensation while the cells are healing.
You should not have PRP/PRF treatment done if you have any of the following conditions: Skin conditions and diseases including: Facial cancer, existing or uncured. This includes SCC, BCC and melanoma, systemic cancer, chemotherapy, steroid therapy, dermatological diseases affecting the face (i.e. Porphyria), Blood disorders and platelet abnormalities, Anticoagulation therapy (i.e.: Warfarin).
You also need to notify your doctor if you suffer from: Platelet dysfunction syndrome, critical thrombocytopenia, hypofibrinogenaemia, haemodynamic instability, sepsis, chronic liver disease, Hepatitis or any acute or chronic infections.
Also taking any of these medications can cause thinning of your blood if taken during 2 weeks prior to the procedure: Aspirin, Anti-inflammatory ( NSAID) such as Nurofen, Votaren, Diclofenac, or Naproxen etc.; St Johns Wort, Garlic, Vitamin E, Inositol, Garlic, Omega 3, Boswellia, Bromelain, Gingko, Padora, Policosanol, Mesoglycan, Ginger, Green tea, Co-Q10, Epo ( Evening primrose oil).
Pictured here is the patient's appearance less than 24 hours after Microneedling.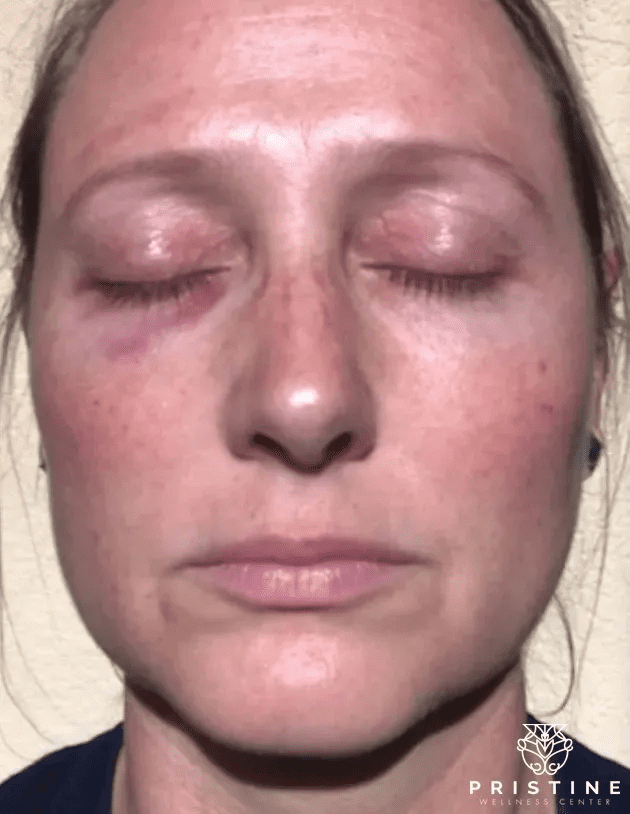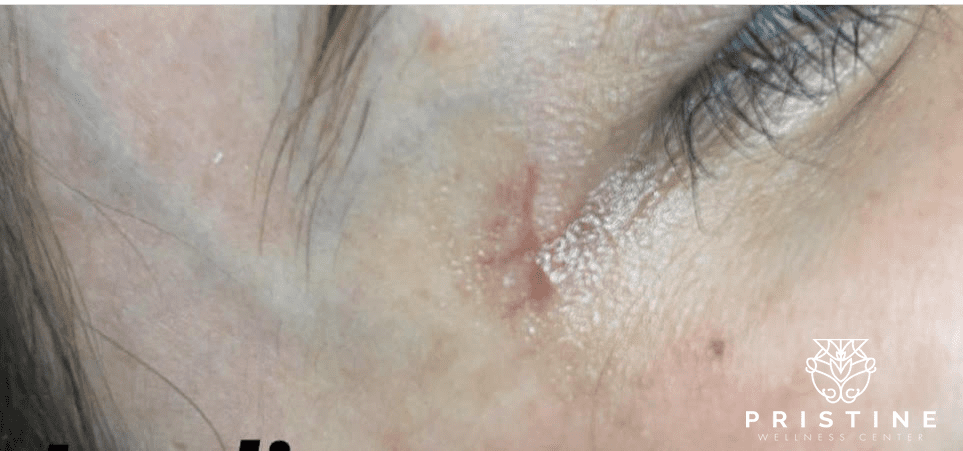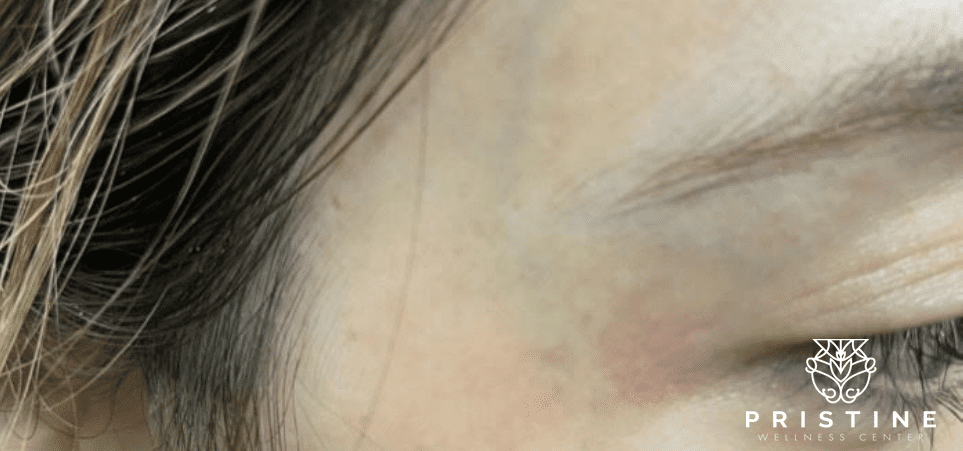 Dr. Izadi's actual patient, subject to copyrights.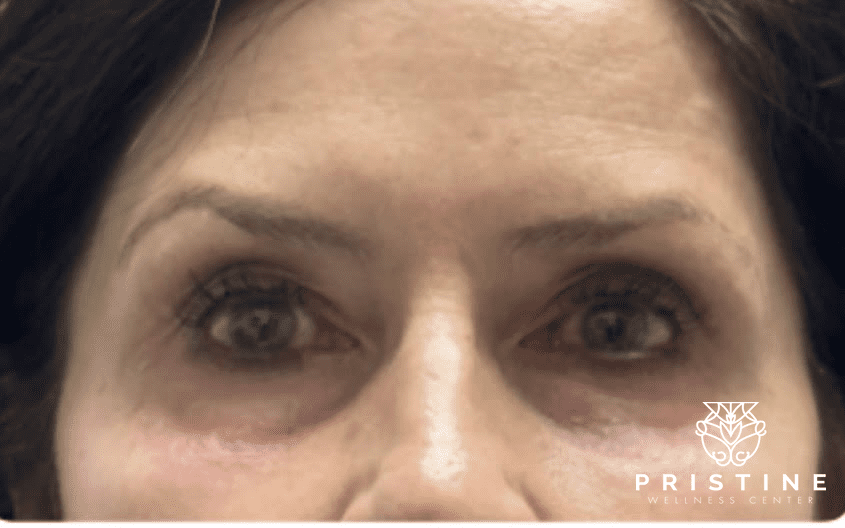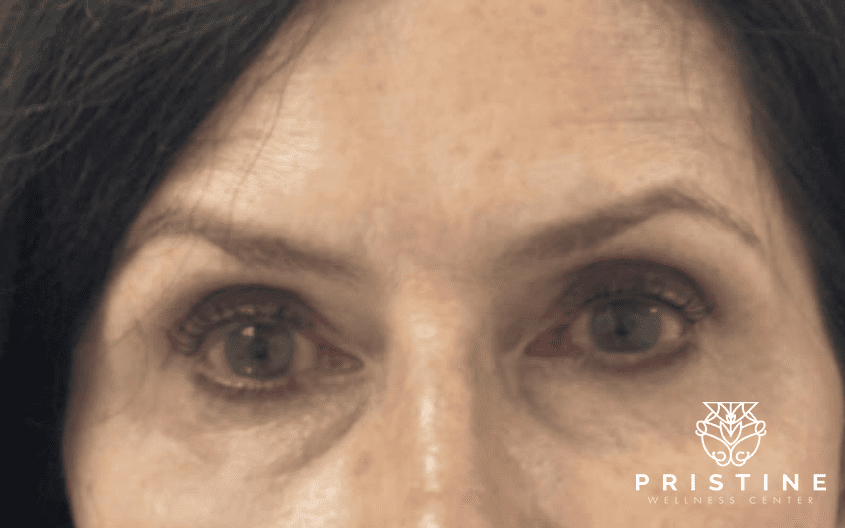 Dr. Izadi's actual patient, subject to copyrights.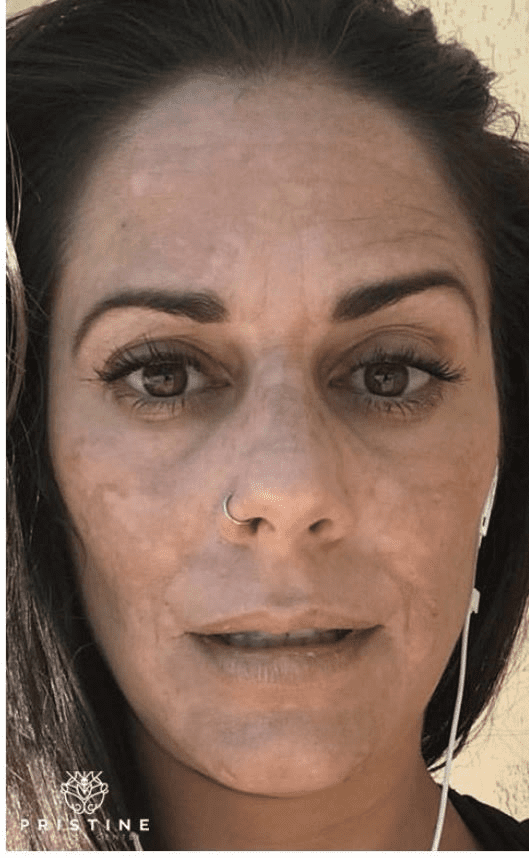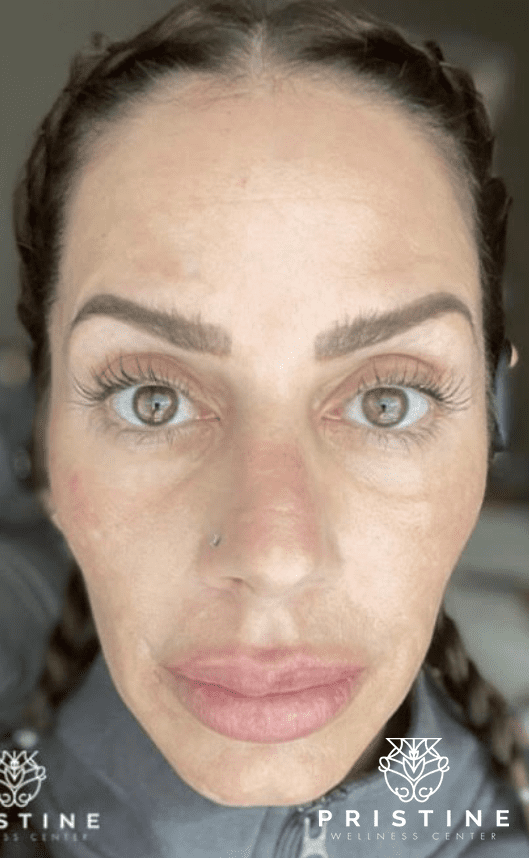 Dr. Izadi's actual patient, subject to copyrights.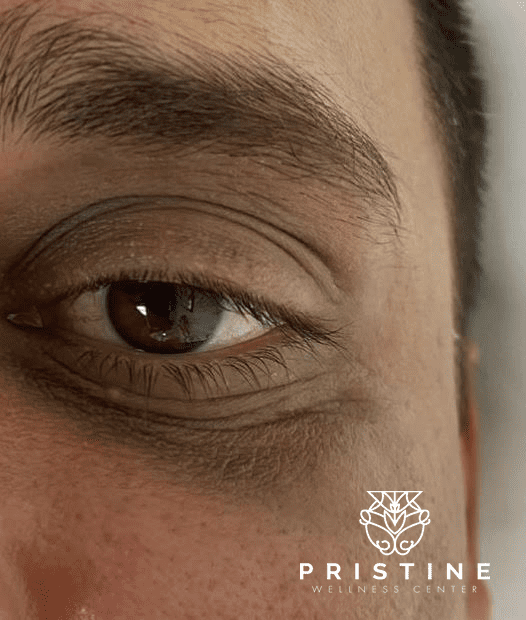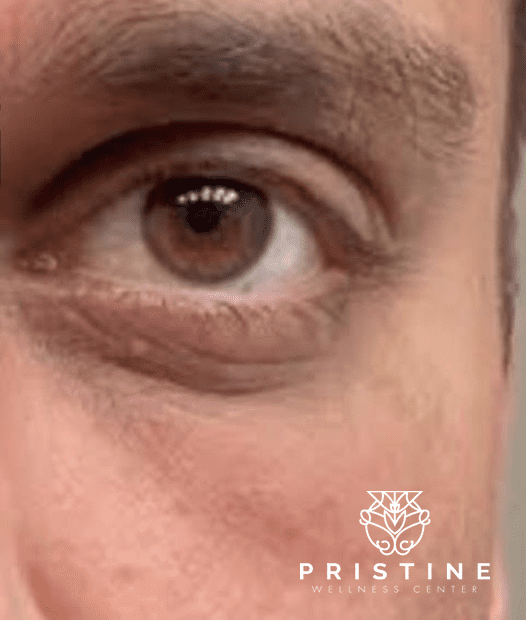 Dr. Izadi's actual patient, subject to copyrights.