No-show and Cancellation Policy:
If you are a "no-show" for your scheduled appointment or cancel your appointment within 24 hours of your appointment time, , you will be charged $100 which is non-refundable.
If you are 15 minutes late for your appointment, we will cancel your appointment and charge you for $100.00.
Appointments that need to be canceled or rescheduled must notify us 24 hours in advance. Any appointment cancellation or appointment changes within 24 hours of your scheduled appointment time will result in a fee of $100. Policy is fully enforced, please be mindful when scheduling. A valid credit card is required in order to make an appointment.
At Pristine Wellness Center, we do not have contracts with any insurance company. We require all payment at the time of service.
Starting November 2022, If you need to pay with a credit card, there will be a 3% transaction fee added to the final price. We provide a super-bill which you may submit to your insurance for reimbursement.
There is 2% transaction fee for all the Venmo transactions.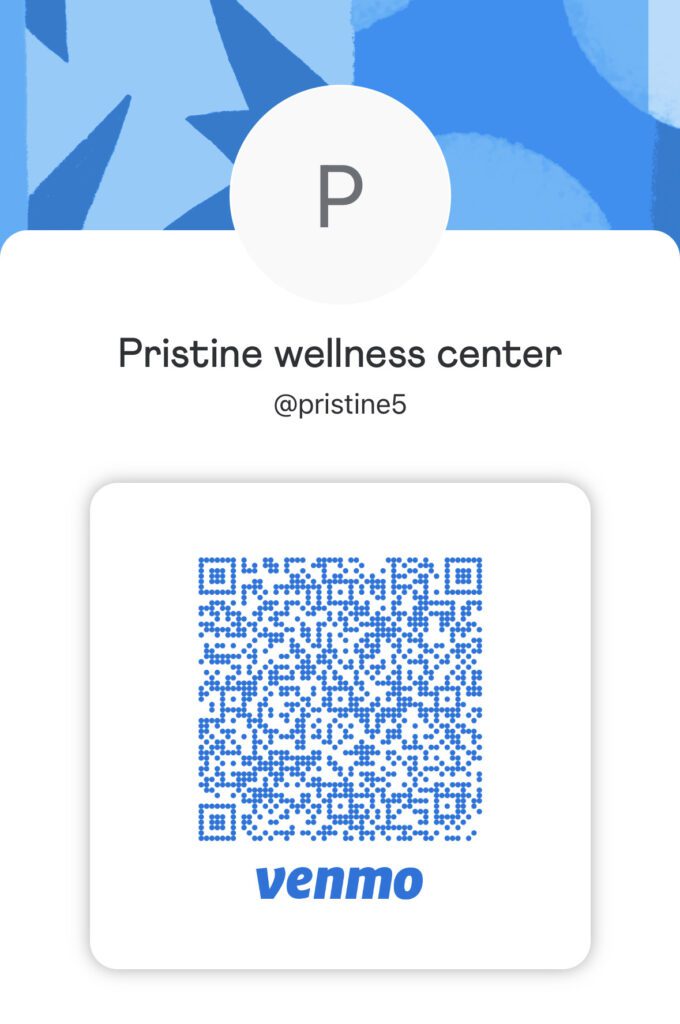 TWO LOCATIONS IN NORTHERN CALIFORNIA