Daxxify is the newest neuromodulator used in aesthetic medicine as well as other aspects of medicine.
In general all Botulinum toxins are Acetylcholine release inhibitors and neuromuscular blocking agents.
Daxxify is Daxibotulinum toxin A.It is the only neuromodulator made in the USA and uses the new peptide enhancing technology.
Daxxify is a 150 KDa botulinum toxin without accessory proteins purified from the bacterium clostridium botulinum type A.
Daxxify is formulated with a 35 amino acid peptide excipient that prevents surface adsorption and promotes thermal stability of Daxxify.
Daxxify may cause serious side effects that can be life threatening. Call your provided if you have any of these problems after injection with Daxxify ( or any other neuromodulators):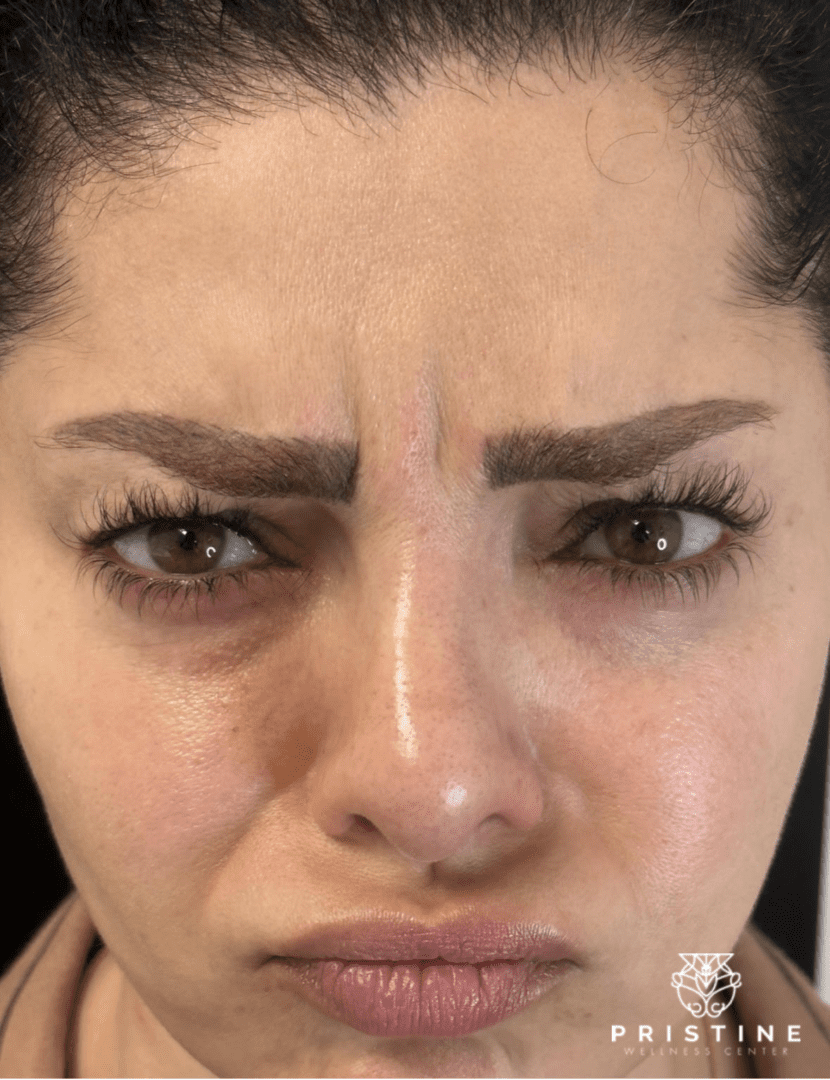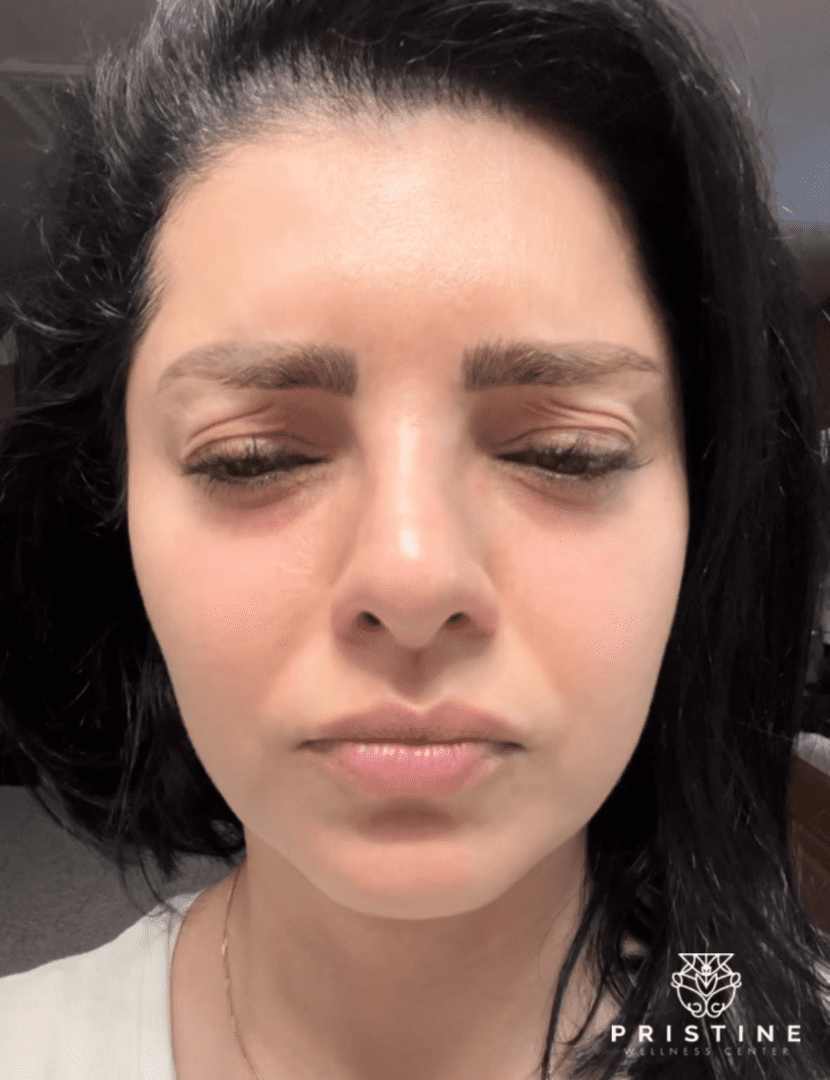 Dr. Izadi's actual patient, subject to copyrights.
1. Problem swallowing, speaking or breathing. These problems can happen hours, days or weeks after an injection of Daxxify. If the muscles that you use to breathe and swallow become weak after the injection. People who already have swallowing or breathing problems before receiving Daxxify have the higher risk of getting these problems.
2. Spread of toxin effects: In some cases, thee effect of botulinum toxin may affect areas of the body away from the injection site and cause serious symptoms including but not limited to:
These symptoms can happen hours, days, or weeks after you receive an injection of Daxxify.
These problems could make it unsafe for you to drive a car or do other dangerous activities.
Although no serious adverse reactions of distant spread of toxin effects associated with Daxxify have been reported in clinical studies of 40 units of glabellar lines, these reactions are possible. Daxxify dosing units are not the same as or comparable to any other botulinum toxin products.
Daxxify is a prescription medicine for adults that is injected into muscles to temporarily improve the look of moderate to severe frown lines between the eyebrows ( glabellar lines). It is not known if Daxxify is safe and effective in children less than 18 years of age.
Who should not receive Daxxify?
Do not receive Daxxify if you:
What should I tell my doctor before treatment?
Tell your doctor if you have/ have had
What are common side effects?
Side effects include headache, loss of ability to move the muscles in your face and eyelid drooping. These are not all the possible side effects of Daxxify.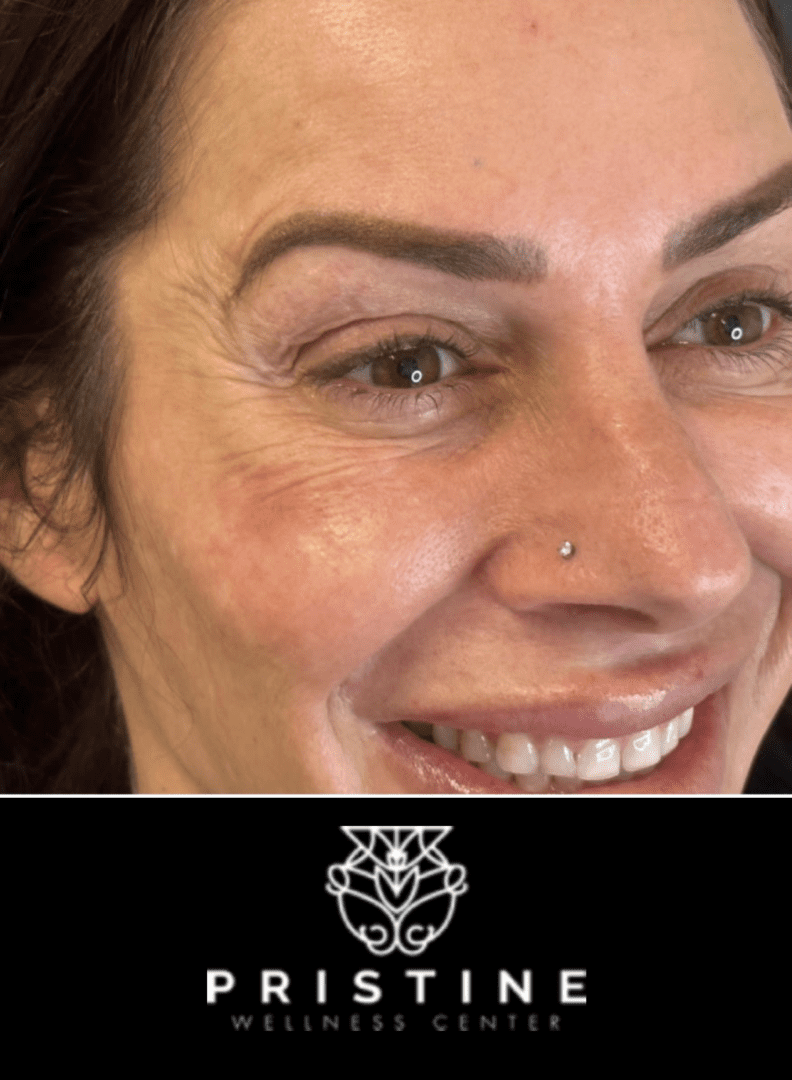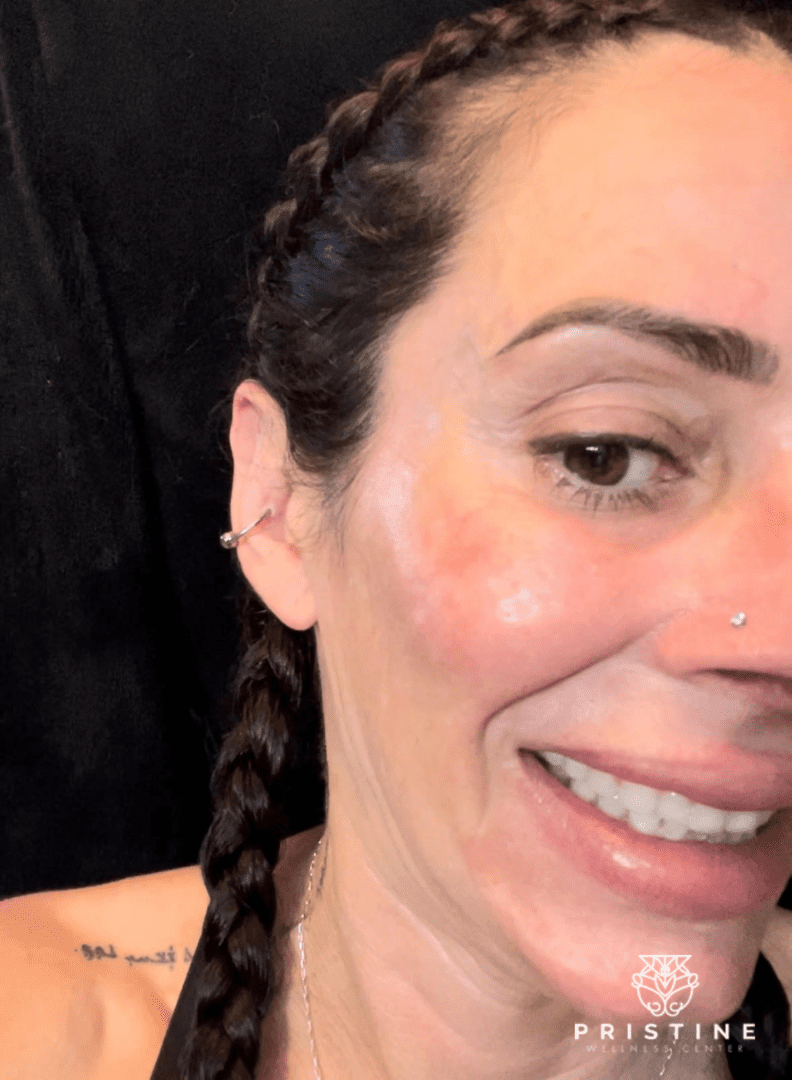 Dr. Izadi's actual patient, subject to copyrights.